This behind-the-scenes video shows French artist JR being incorporated into one of his own works with a helping hand from notable Chinese mind-bender Liu Bolin.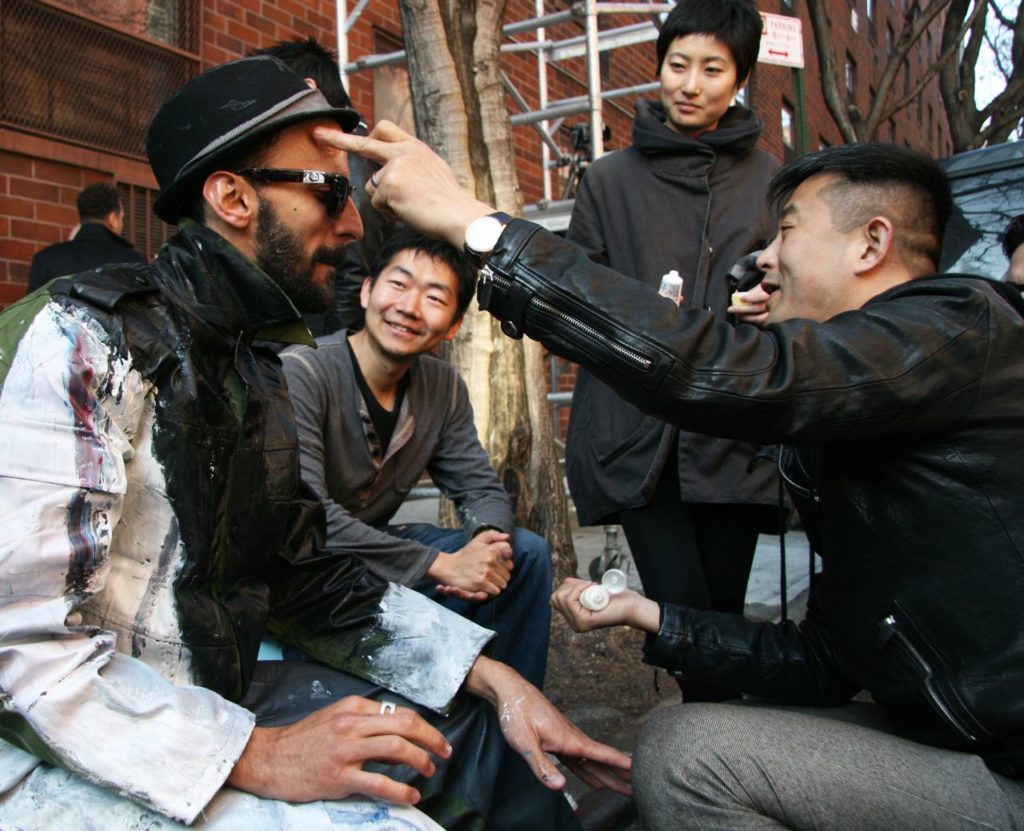 French street artist JR and expert camouflage artist Liu Bolin have recently joined forces in New York City to produce this massive multilayered art project. The three-step undertaking began with the construction and assembly of JR's large-scale mural of Bolin. The street artist wheat-pasted the image to the wall in the Nolita neighborhood of Manhattan. Once the adhesive was applied and the mural was completely installed, it was Bolin's turn to work his camouflage magic.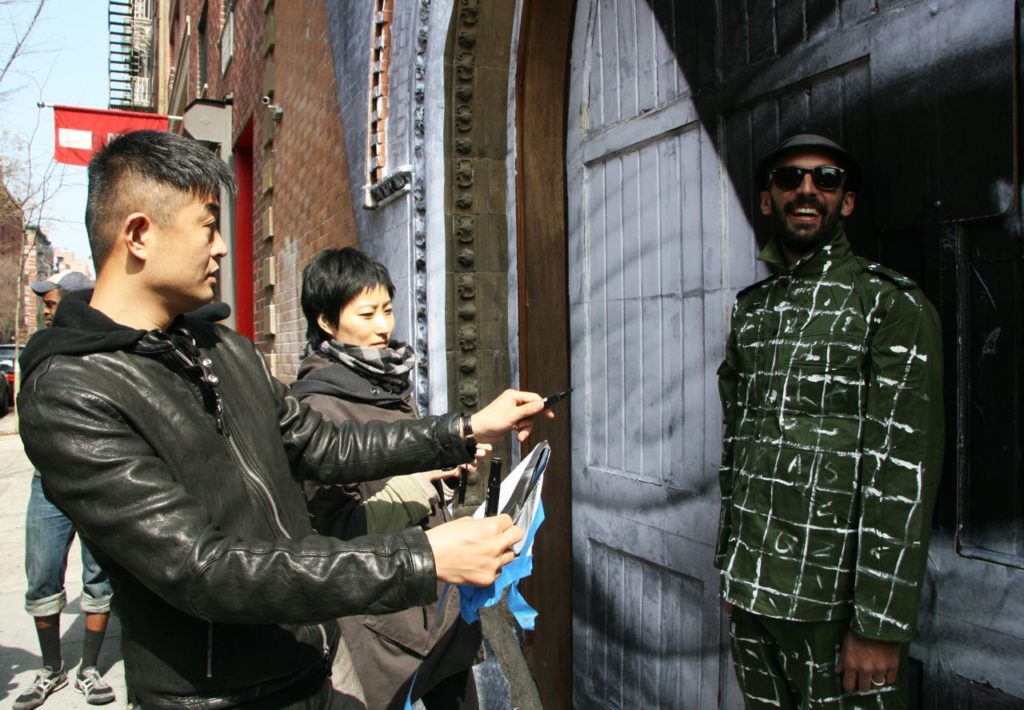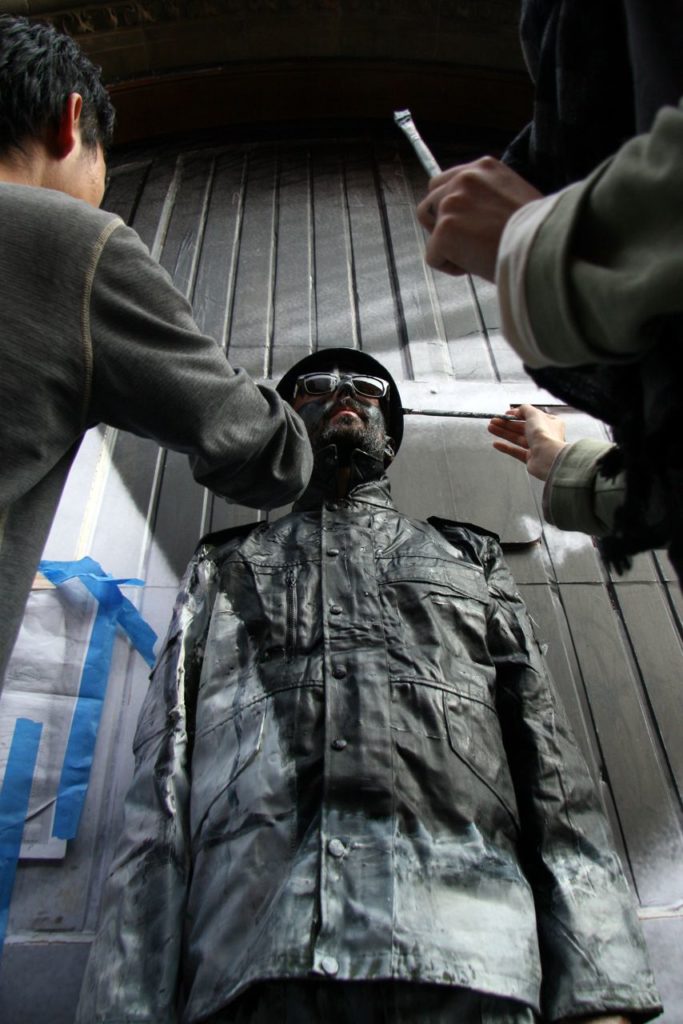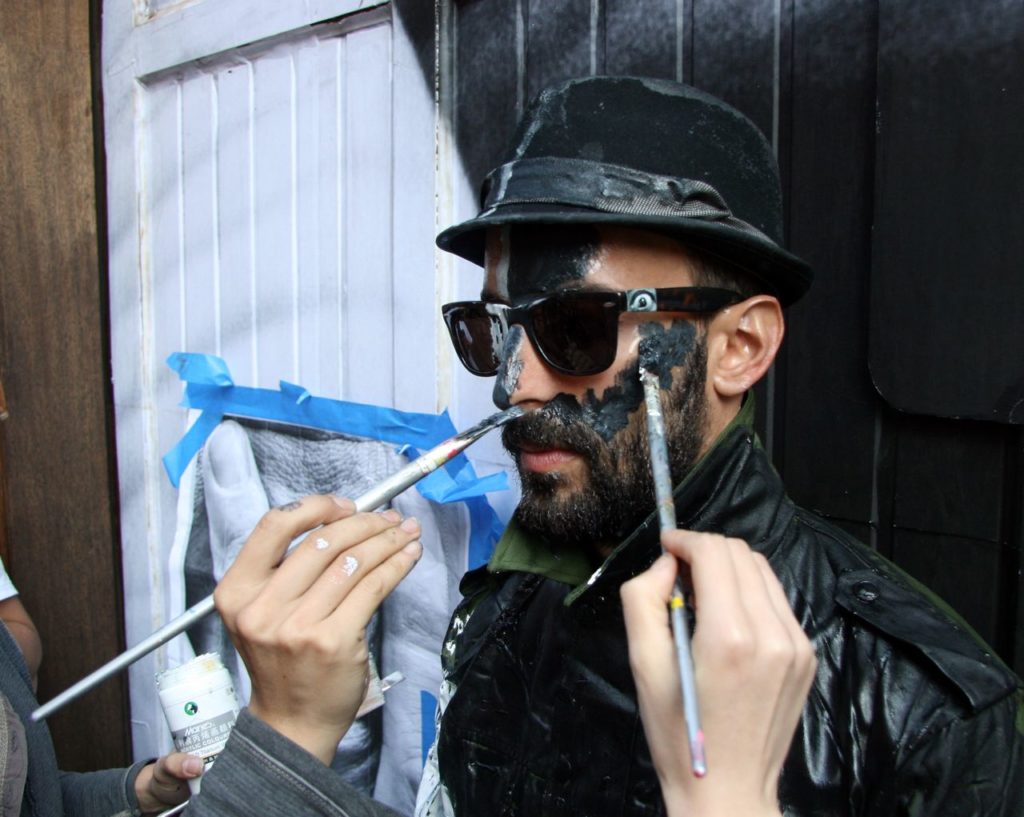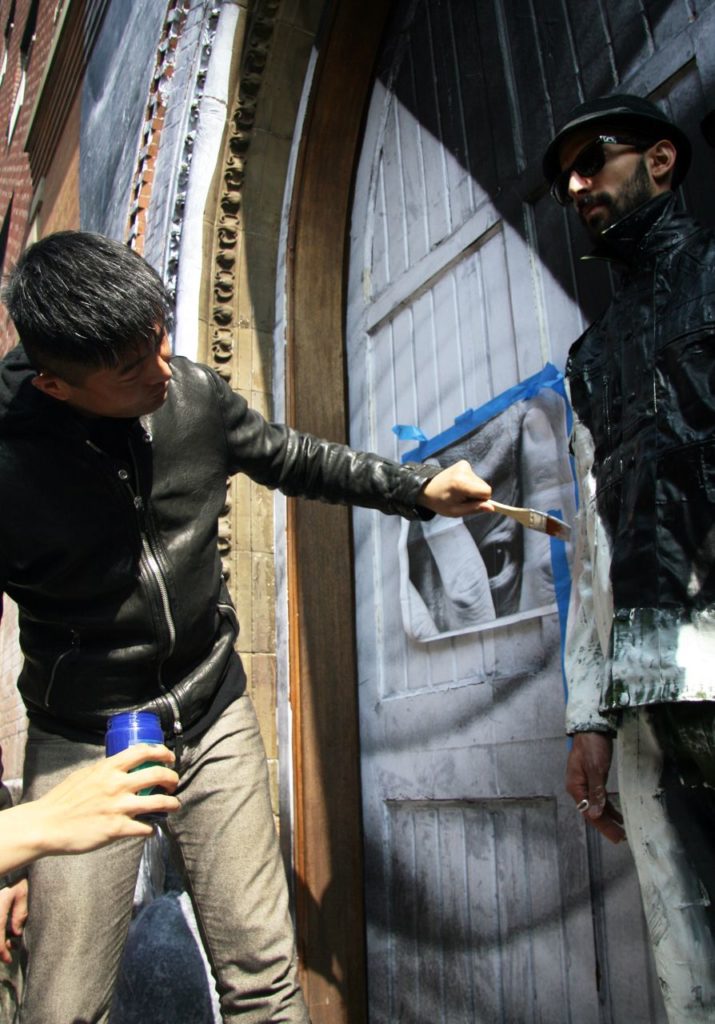 This marks a rare glimpse into Bolin's process, in which he makes his subjects blend into their backgrounds like they themselves were made of brick, metal and various other types of building supplies. It's always a wonderful sight when two artists from completely different walks of life can come together for a shared mission – to make the world a more visually interesting place to live.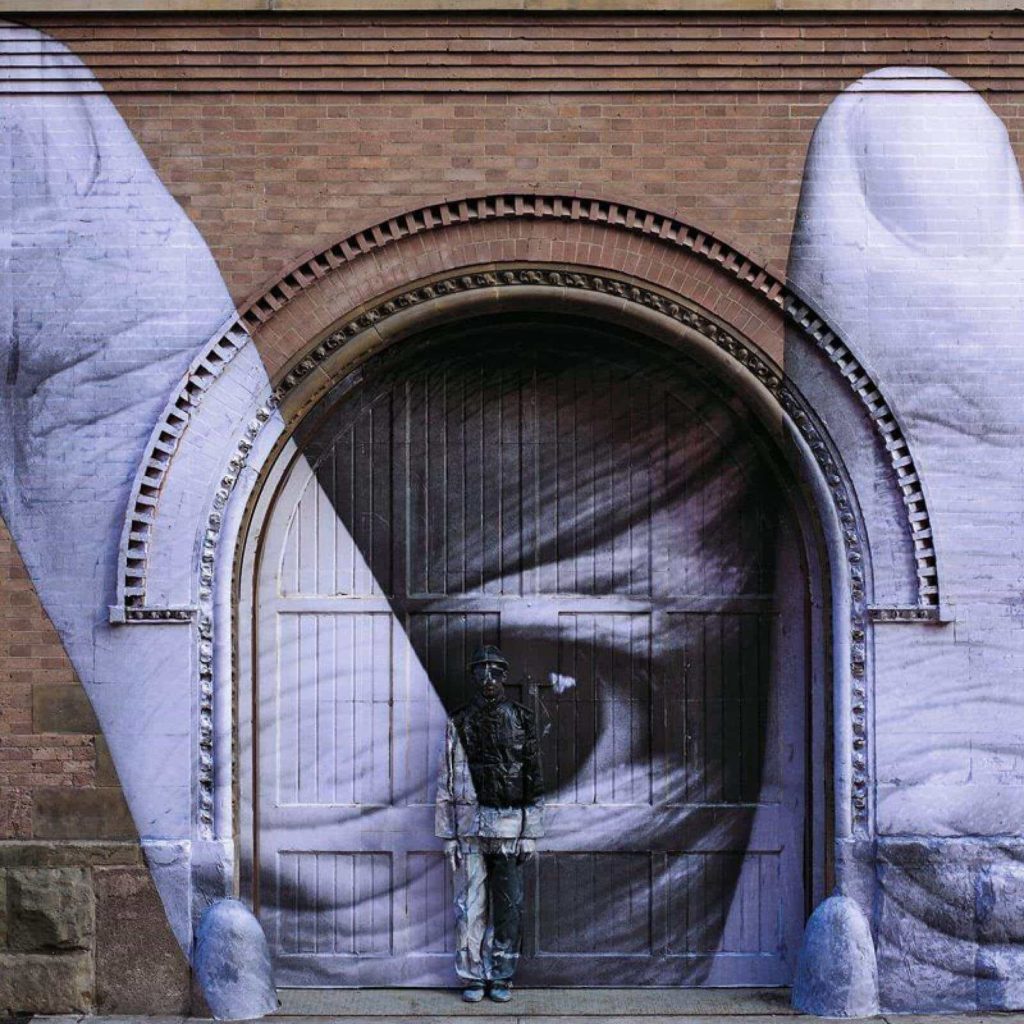 Client: JR